If you notice , your YouTube Channel may have been hacked, hijacked, or compromised that how to recover hacked YouTube account.
YouTube is an important part of many people's lives, so when hackers steal it, what should you do? People often leave their important YouTube accounts open and unsecured for hackers to break into. This guide will teach you exactly what to do to recover a hacked youtube account.
1. Act Immediately
The first thing to bear in mind when you've been hacked is to act fast. Hackers can cause a lot of damage the longer they have access to your account. The second that YouTube sends you an account warning, respond and secure your account before regretting it.
2. Change Your Password
Hackers' first action while in your account will be to change your password. If you can still access your account, then you should change your password before a hacker can.
Immediate Help
If you need immediate help from our experts, please click here.
---
Want to secure your business and employees? Click here.
Log into your YouTube account through the Google login page.
Click your profile picture in the top-right corner, then click on 'Settings.'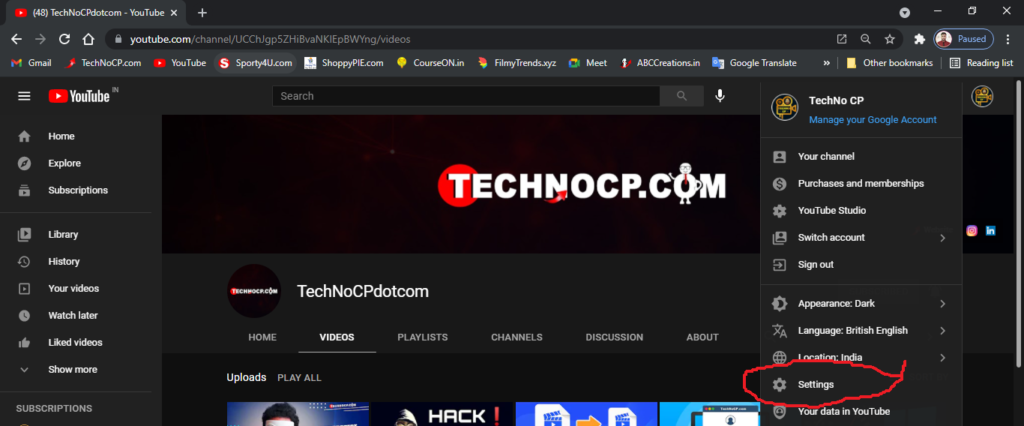 Under the 'Account' heading, click 'View or change your Google Account settings.'
On the left-hand side of the screen, click 'Security.'
Click on the 'Password' heading, and enter your current password to confirm your identity.
Enter your new password twice to confirm that you've spelled it correctly, and click 'Change password' to finalize the process.
PLEASE NOTE: We highly recommend that you use a password manager and generator. These services ensure that you have a strong and unique password for each new account that you make. Browsers such as Google Chrome and Mozilla Firefox offer free password services. 
3. YouTube-Account Recovery
If you no longer have access to your YouTube account, then you'll need to recover it instead.
Go to the YouTube/Google login page, enter your email address and click 'Next.' Now select 'Forgot password?'
If you have access to your mobile device, you will be prompted to click 'yes' on your phone to log into your account. If not, click 'try another way' instead.
You'll be prompted to enter the most recent password that you can remember to confirm your identity. Enter your last-known password and click 'Next.' Enter any other identifying information Google requests to attempt to recover your account. If you don't have a piece of information, click 'try another way' again.
If you have a recovery email address or phone number attached to your account, you can approve the log-in via phone call, text, or email address.
Once you've recovered your account, you should immediately change the password using the steps listed above.
How We Can Help to Recover Your Hacked YouTube Account
If you've tried the above steps and cannot recover your account, we can help you. We have a different option to recover a hacked or hijacked Youtube account that is not described in this tutorial.
Our recovery sessions have helped thousands of people to regain access to their online accounts. These sessions are confidential and come with a money-back guarantee so you can buy in confidence.
Buy your recovery session today to regain control of your YouTube account. If you have any questions, contact us at Instagram